To say that the brewing world in the US has absolutely exploded in the past twenty-plus years is a ridiculous understatement. Back in 2000, less than 1,500 breweries operated in the country. Today, we have over 9,000. And while there are breweries scattered everywhere from Bangor to Bakersfield, there are also cities where the number of breweries is particularly dense and overall quality is exceptionally high.
We think 2023 is a great time to travel to see them.
Road trips are great — made even better when the long journey ends with a ton of amazing, high-quality beer. Stouts, IPAs, lagers, sour ales, we love them all. But we don't think just randomly hopping in your car and driving to a random destination in search of beer is the best course of action. Instead, we asked a few of our favorite brewers, craft beer experts, and beer professionals to tell us the absolute best beer cities to visit in 2023. Keep scrolling to see all of their malts and hops-centric can't-miss destinations.
Tampa Bay
istock
Tyler Adams, the Florida and Georgia territory manager at Riverbend Malt House in Asheville, North Carolina
That is a hard question because I get to go and see so many great beer cities. Atlanta, Athens, Birmingham, and even Orlando with their great growth over the past couple of years are all fantastic cities in their own right. Although, if I was to plant my flag in a city that I currently think is the best beer city I would have to say Tampa, Florida, and its surrounding areas. I have fantastic beer all across the Southeast but the reason I think Tampa is the best beer city is the spirit collaboration that is ingrained in the beer culture there. Every time I travel to that area, I get to meet with brewers that are constantly collaborating with other brewers in the city, the state, and even from all over the country. It is amazing to see so many people come and share knowledge with each other and make some awesome unique beers. There is no other prime example of this when Tampa Beer Week happens, and you see brewers from all over the nation come and participate in local brew fests and planning collabs for the upcoming year.
So, in short, the reason why I give this city my stamp for best beer city is that I get to see all my favorite brewers come and create awesome innovative brews together. It really captures why craft beer came to be in the first place.
Other Breweries Include:
Green Bench Brewing, Cigar City Brewing, Magnanimous Brewing, and Angry Chair Brewing.
San Diego
istock
Peter Zien, owner of Alesmith Brewing Co. in San Diego
Trying not to show bias, I feel that San Diego is the best beer city for a variety of reasons: First, it is home to over 150 breweries and brewpubs including Internationally known and respected award-winners such as AleSmith, Ballast Point, Lost Abby, Pizza Port, and Stone. San Diego Beer Week is a 10-day celebration of brewing that draws visitors from far and near and out-grosses the world-famous Comic-Con annually according to the San Diego Department of Tourism. The final reason is a single word: comradery.
The San Diego brewing scene is well known for its unusual sense of comradery among its' brewers and breweries — a rare and wonderful thing.
Other Breweries Include:
Burgeon Beer Co, Fall Brewing, Coronado Brewing, and Pure Project.
Los Angeles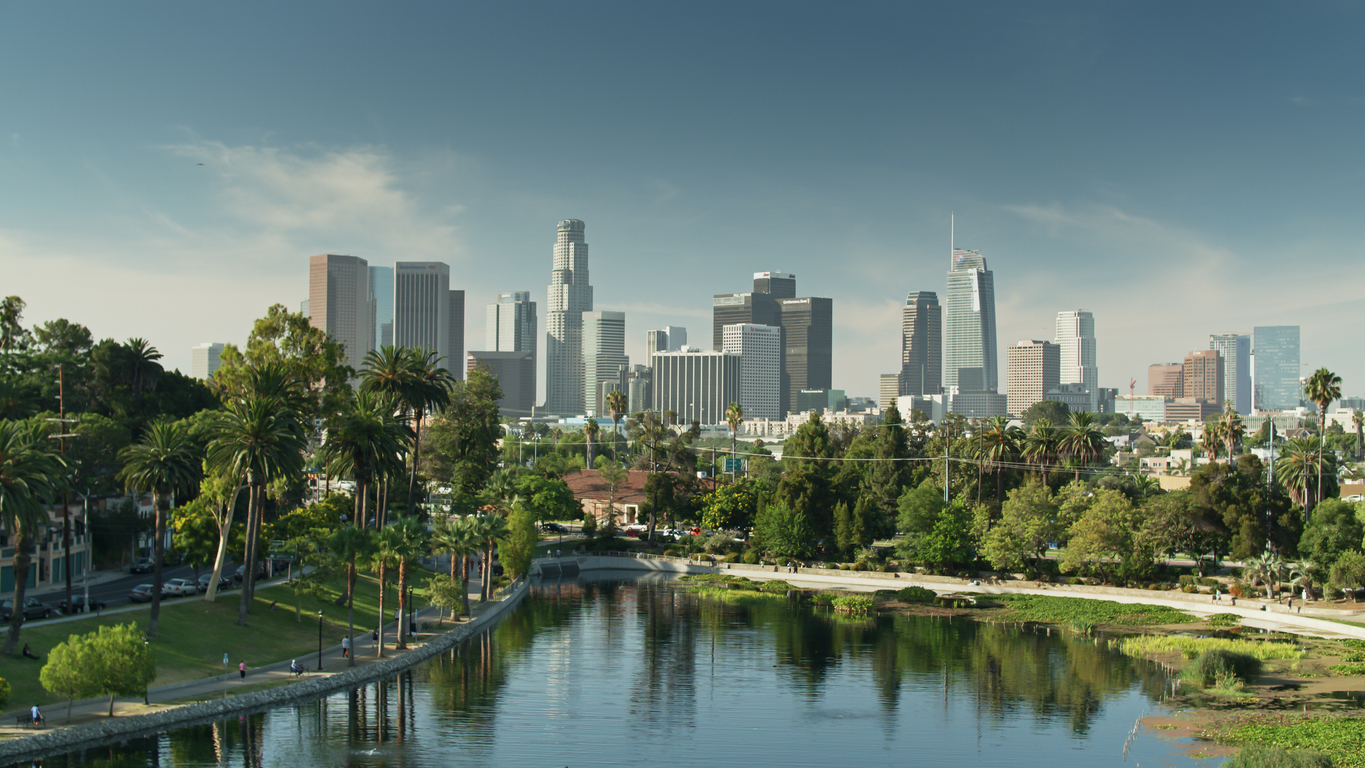 istock
Dave Ziolkowski, head brewer at Arts District Brewing Company in Los Angeles
It's hard for me to not say the greater Los Angeles area, mainly due to my inability to get out much. But look at the pedigree of brewers that we have here who just keep populating our county with more and more mitosis of talented people launching into projects and sailing high right off the bat. There is a fantastic balance and lightness, brightness, and airiness valued here that I feel can be described as our own drinking terroir versus the more resin and IBU-forward nature of San Diego or the earthy/doughy aspects of Denver's scene. A very quick namedrop of some of my personal favorites: Ogopogo, Arrow Lodge, Claremont Craft, Common Space, El Segundo, Beachwood, Highland Park, HopSaint, Mumford, and Party Beer Co.
Other Breweries Include:
All Seasons Brewing, Monkish Brewing, Golden Road Brewing, and Boomtown Brewery.
Asheville, North Carolina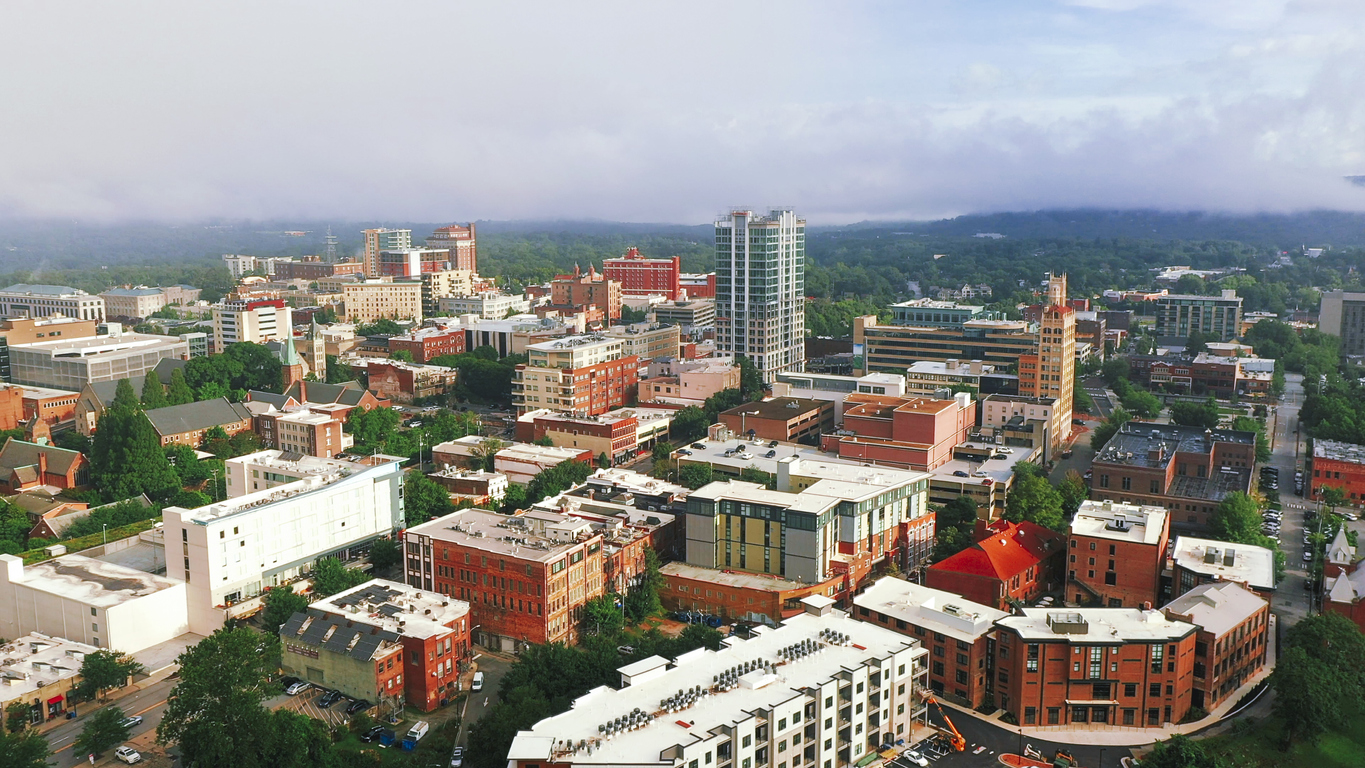 istock
Zach Fowle, advanced Cicerone and head of marketing at Arizona Wilderness Brewing Co. in Phoenix, Arizona
I once spent a day walking my way around Asheville, North Carolina. Here's a list of breweries I was able to hit on foot. Asheville Brewing Co. is an area stalwart and home to the World Beer Cup gold-winning Ninja Porter. New Belgium Brewing Co. constructed a beautiful production facility overlooking the French Broad River (great for people-watching when tubers float by during summer) and offers tours every half hour. Burial Beer Co. is in my top ten breweries in the country, and it has two locations in the city (one of which is the must-visit forestry camp, a repurposed facility built among the trees of Asheville for the Civilian Conservation Corps in 1933). Bhramari Brewing Co. is a spot with unique, ingredient-driven beers, upscale food, and a funky aesthetic. And there are many, many more to which my tired feet weren't able to take me.
Asheville has more breweries per capita than nearly every city in the country, and nearly every one of them is outstanding. No other beer city can compare to its combination of walkability and caliber.
Other Breweries Include:
Wicked Weed Brewing, Ben's Tune-Up, Hi-Wire Brewing, and One World Brewing.
Denver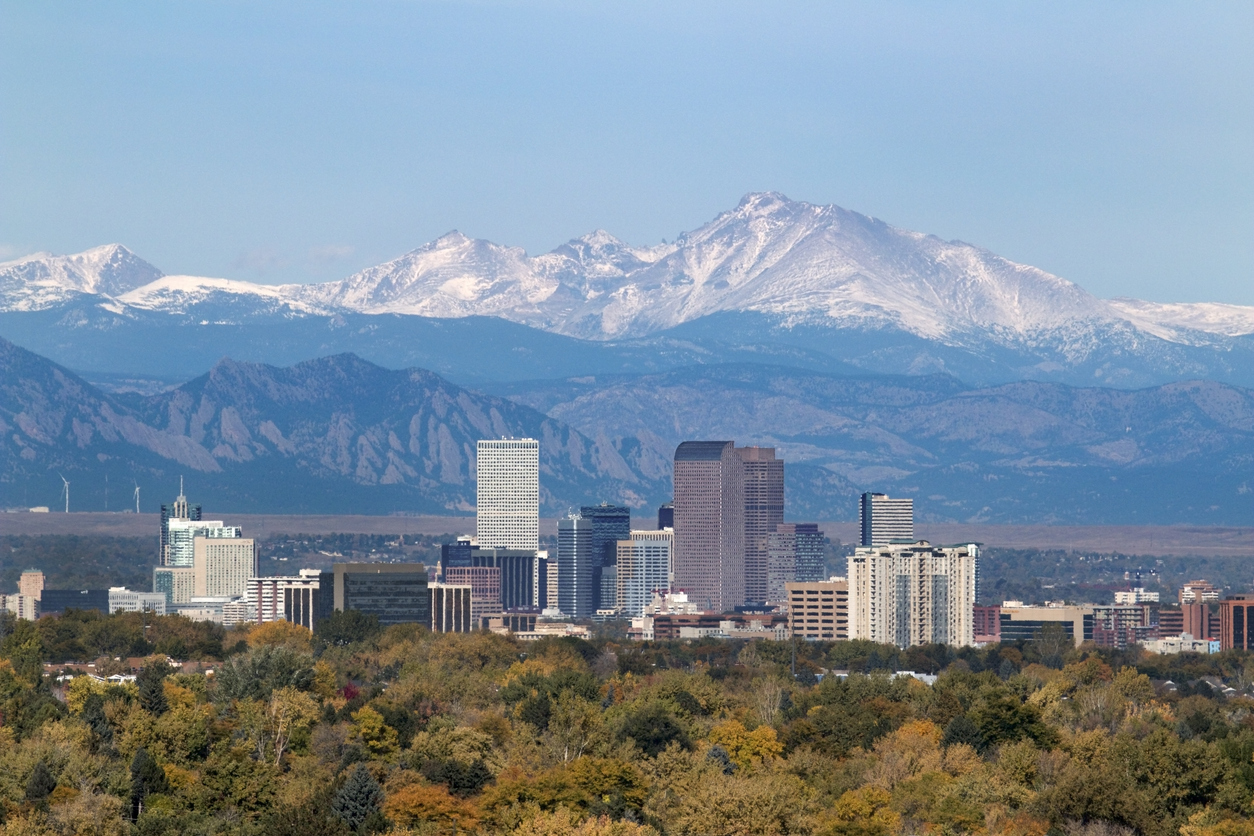 istock
Wes Burbank, head brewer at Flix Brewhouse in San Antonio
I haven't traveled much in the past few years, but my favorite beer city is absolutely Denver. There are world-class examples of just about every imaginable type of beer being made at breweries throughout the city. I have particularly enjoyed Comrade, Crooked Stave, Cohesion, Bierstadt, and Little Machine.
My favorite brewpub is Live Slow, which also has a bowling alley— how cool is that?
Other Breweries Include:
Great Divide Brewing, Call to Arms Brewing, Wynkoop brewing, and TRVE Brewing.
Portland, Oregon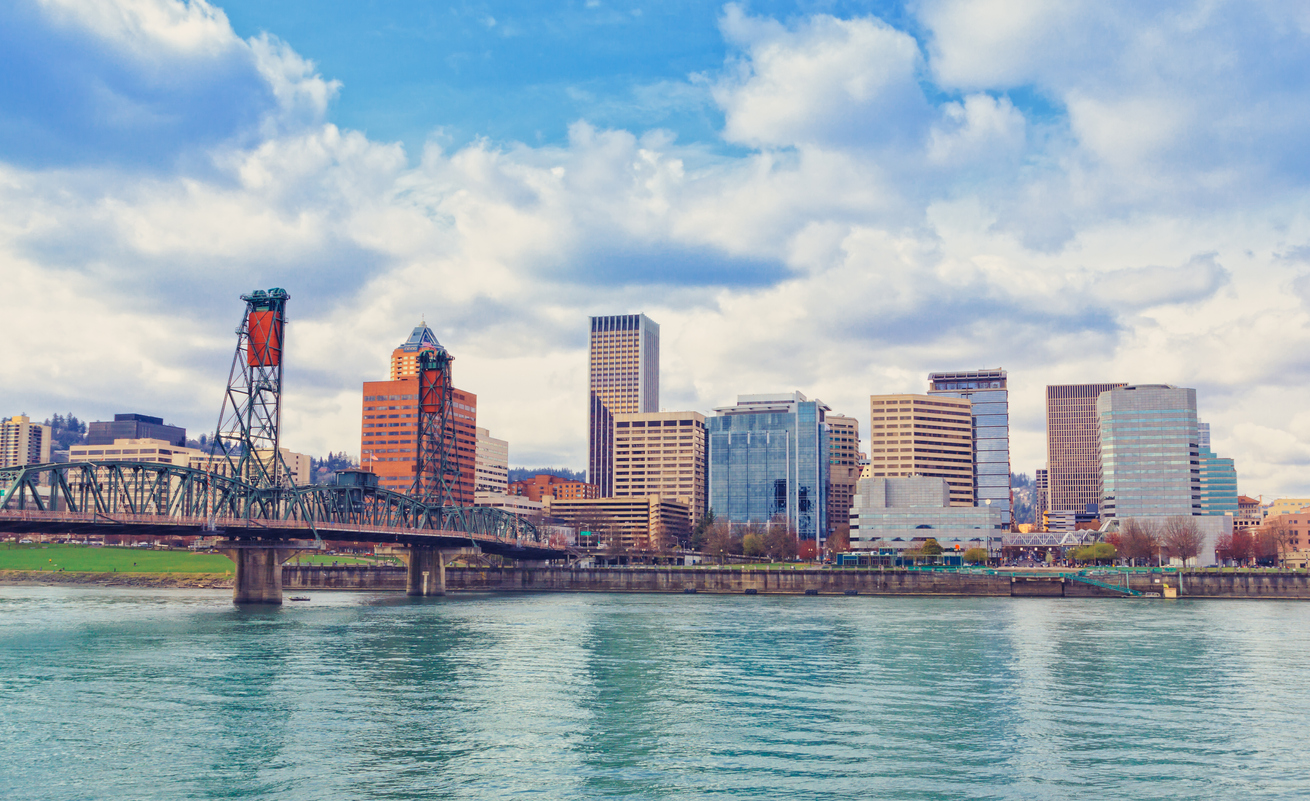 istock
Kaylen Gibbens, assistant brewmaster at Widmer Brothers Brewing in Portland, Oregon
I'm definitely biased, but I think Portland is the best beer city. We have loads of talented brewers making solid beer. A couple of breweries I really like that I don't work at are Steeplejack and Breakside because they both have great beer as well as great food. Currently, there are more than seventy breweries in and around Portland. There's definitely something for every beer drinker. It's a city where you'll never run out of new and exciting breweries to try.
Other Breweries Include:
Wayfinder Beer, Occidental Brewing, Cascade Brewing, and Culmination Brewing.
Fort Collins, Colorado
istock
Ryan Joy, lead brewer at Green Flash Brewery in San Diego
It's a toss-up between San Diego and Fort Collins, Colorado. But I'm going to go with my original hometown, Fort Collins. You can throw a rock in just about any direction and hit a brewery. There are concentrated pockets throughout town making it very easy to visit multiple breweries in a short amount of time.
With nearly thirty to choose from, there is something for everyone but my must-stop breweries are Funkwerks and Zwei Brewing. Funkwerks makes some of the best Belgian-inspired beers in the country. Their saison is the standard bearer for the style but my go-to is the strong saison known as Tropic King. Zwei Brewing on the south side of town might be the most underrated brewery in Colorado, but the people who know, know because this place is busy seven days a week. Order from the left side of the menu for perfectly crafted German-style lager and Weissbier (their specialties) or look to the right side of the menu for great examples of IPA, fruited sour, and the occasional offering in the Belgian style.
Other Breweries Include:
Odell Brewing, New Belgium Brewing, Snowbank Brewing, Equinox Brewing, and Intersect Brewing.
Milwaukee
istock
Garth E. Beyer, certified Cicerone® and owner and founder of Garth's Brew Bar in Madison, Wisconsin
Every day of my life I teeter-totter between thinking Denver is the best beer city and Milwaukee, (basically my backyard) is the best beer city. In my eyes, Denver wins because of the walkability to so many breweries near each other. Then Milwaukee wins because of the sheer volume of innovation that happens–you have some creating AI-inspired beers, others relaunching pre-prohibition beers, some contract brewing wild brews that get sent out across the nation. The list goes on. In Denver, check out Woods Boss. In Milwaukee, check out Amorphic. If I had to pick one, it would be Milwaukee because of its mix of historical and contemporary brewing.
Other Breweries Include:
Eagle Park Brewing, Lakefront Brewery, Milwaukee Brewing Co, and MobCraft Beer.
Portland, Maine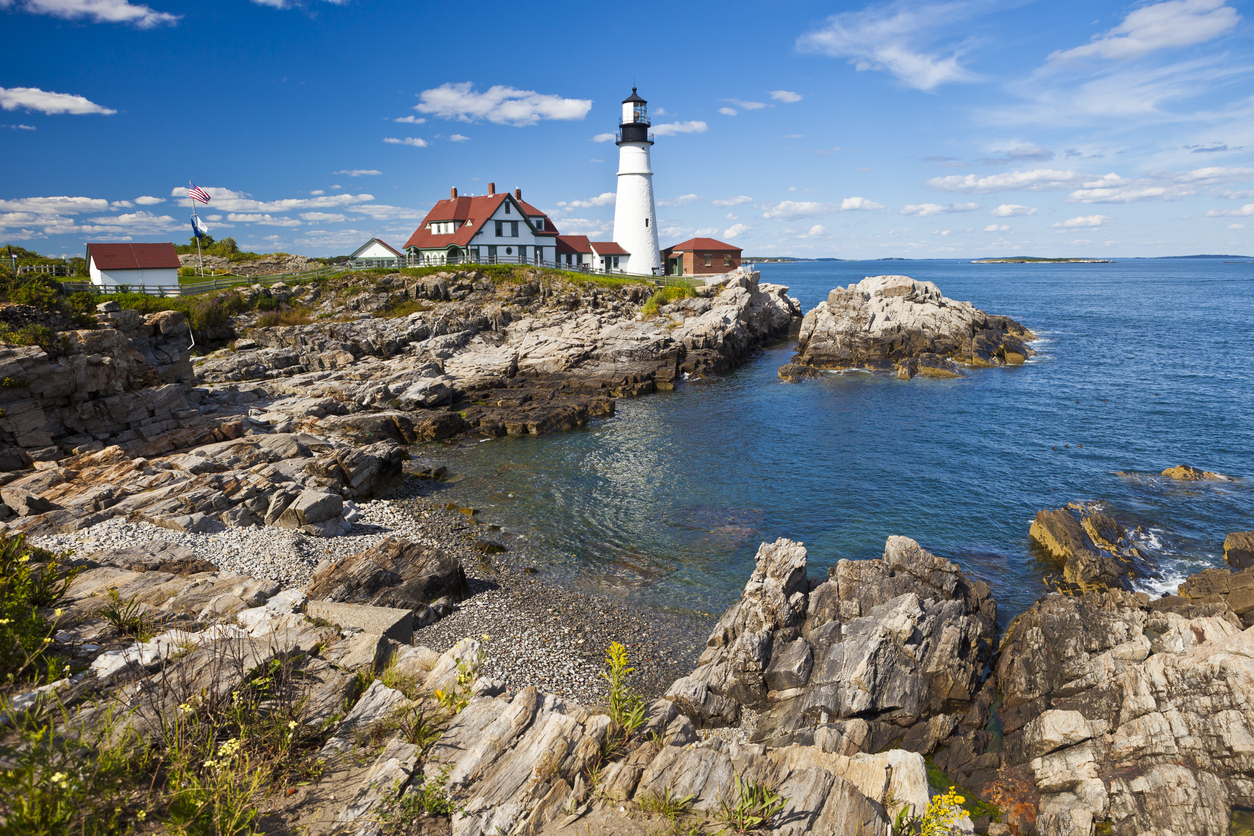 istock
Kyle Warren, lead brewer at Exhibit 'A' Brewing Company in Framingham, Massachusetts
I have been traveling to Portland, Maine in search of great beer for years and have never been disappointed. Portland has a wide variety of breweries to explore that specialize in everything from old-world Belgian-inspired beers to everything one could want from new-school hype. Taprooms like Oxbow's Blending and Bottling are plentiful. Complete with seasonal outdoor spaces, food trucks, if not full-on food programs, and they all tend to be fully booked with various events showcasing the music, art, and culture of Portland and beyond. If taprooms aren't your thing, spots like Novare Res have curated draft lists that rival most craft beer bars throughout the world. What's most impressive is that the service industry as a whole in Portland celebrates its local offerings. I have yet to walk into a bar or restaurant that isn't serving up several offerings of tasty brews from a brewery in their city. My advice, bundle up and head there in the winter. The hotels are cheap, the restaurants slow down a bit, you're far less likely to run into any bachelor or bachelorette parties and the beer is still very, very abundant.
Other Breweries Include:
Allagash Brewing, Bissell Brothers Brewing, Lone Pine Brewing, and The Shipyard Brewing Company.