Europe is a wonderland for culinary travel. The wines of Italy, Spain, and France have the cellars that oenophile dreams are made of. The food halls of Berlin, London, and Rome are the gourmand's delight. The pizza of Naples has to be tried at least once in your life. The tapas of Barcelona will inspire you. And the beers of Germany, Belgium, England, and Czechia are probably the best in the world.
Look, food and drink just hits different in the best corners of Europe because, often, it is. But let's not fool ourselves. There are still plastic packages of processed cheese, Burger King and Starbucks, and generally crappy food and drink over there too. And that's very true of beer. Germany, Belgium, England, Czechia, and everywhere else all have trash cheap beer too. Stuff that'll give you a wicked headache the next morning. Let's not pretend that these places are fantasy lands where everything's better.
Still… some things are made better across the ponds and it's important to go and try them. Especially the beer.
To that end, we've reached out to some beer experts and brewers to ask what their favorite city is to visit for a beer-fueled adventure. A lot of classic cities came up with a few outliers that might surprise you. Hopefully, these beer-centric looks at iconic European cities will inspire you to finally book that trip of a lifetime and chase down some good beer this year. Let's dive in!
— Zach Johnston, Drinks Editor UPROXX Life
Rome, Italy — Zach Johnston, Drinks Editor UPROXX Life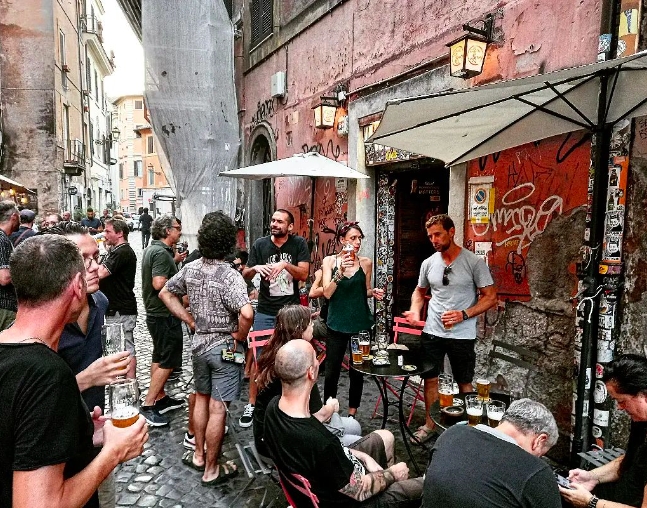 Ma Che Siete Venuti a Fa
The Beer City:
Rome isn't the first place in Europe anyone thinks of when they think of beer. Hell, that's probably true of Italy as a whole. But Rome has one of the coolest beer scenes in Europe and some of the hippest beer bars as well. The main attraction of Italian beer is its quality. Like the food, wine, and spirits, it's just … better. The deep adoration for agriculture and culinary arts in Italy is just as present in brewing and the beer is all the better for it. And like any capital city, all of the best from all over the country — and in this case the continent — makes it to the beer bars of Rome.
What To Drink:
Everything. I'm only half joking. But Rome has a great balance of local craft and European powerhouses. The absolute must-stop place in the Eternal City is Ma Che Siete Venuti a Fa at Via Benedetta 25. The whole place is a scene unto itself. You'll meet some serious beer nerds drinking there and they'll help you find the other great spots in the city. That aside, the selection here is one the best in all of Europe, seriously. The owners travel around Europe and procure the best barrels of beer from all styles and regions to pour at their tiny, hole-in-the-wall beer bar. It's truly magical.
Bamberg, Germany — Phil Markowski, brewmaster at Two Roads Brewing
Mahr
The Beer City:
Bamberg is a beautifully charming city. It was spared destruction in World War II and retains much of its original character. But unlike other German 'fairytale' towns, Bamberg is a living, functioning city of 80,000 people. Moreover, it's a city of that size with 10-plus breweries essentially within walking distance of each other. In a few cases, breweries are literally across the street from each other — such is the case with the famed Mahr's and Keesmann breweries and Fassla and Spezial breweries. A couple of these have a Gasthaus, where you can spend the night.
What To Drink:
Bamberg has a large variety of beer styles to offer. Most of the breweries in town brew a variety of styles in addition to local classic rauchbier (smoked beer made from locally smoked malted barley). On my last visit, I found that Klosterbräu had the most diverse offerings including a pils, a maibock, and a weizenbier. Then there are Greifenklau, Hopfengarten, and Ambräusianum. I may have missed one or two! If one somehow gets bored with walking around town visiting the breweries in the heart of the city, you can venture out into the Franconian countryside at any one of scores of breweries located in little farming villages or sometimes, literally on farms.
Prague, Czechia — Ryan Pachmayer, head brewer at Yak Yeti Brewpub and Restaurant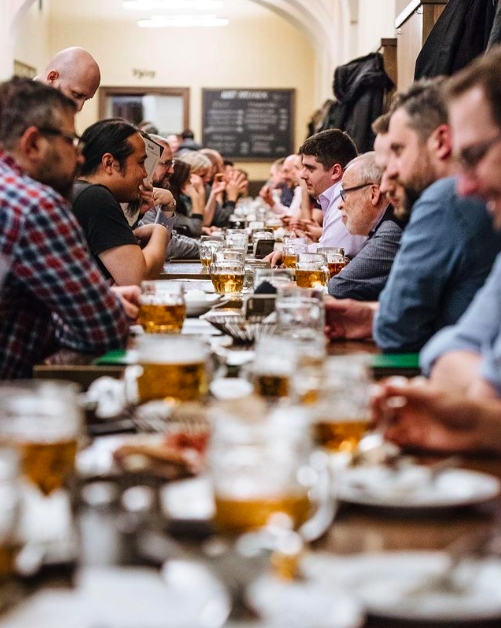 Lokal
The Beer City:
Czech beer is fantastic. Nobody takes care of the pouring of its beer like the tapsters in the Czechia. The quality of the beer is just higher over there.
What To Drink:
Visit places like Brevnov Monastery, Únětický pivovar, Hostomice Andělský pivovar, and U Fleků. Drink authentic Czech-style lagers. It's what you're going to be wowed by. You'll experience the quality and range of Czech beer that you won't find anywhere else in the world. And these days, you'll also be able to sneak a .3l of local IPA once in a while. And since the quality of the beer is already so high, you'll be pleasantly surprised by their takes on classic and crafty IPAs.
London, UK — Zach Johnston, Drinks Editor UPROXX Life
Truman Brewery
The Beer City:
London has two things going for it as a great beer city. First, there's the pub culture wherein every neighborhood has a few pubs with a few different vibes to suit unique groups of people who want to casually meet friends for a quick pint to people who want to really tie one on. Then there's the craft scene, which is probably one of the most innovative and diverse in all of Europe. That's largely thanks to London being so ethnically diverse. People from all over the world are making beer there and it's rarely bad and almost never boring.
What To Drink:
I like starting out in East London around the Truman Brewery. There's a massive outdoor food and goods market with vintage shops, skate shops, clubs, bars, and all the food you could possibly imagine. The beer is classic craft from old-school lagers served fresh from a tank to crisp bitters to new-wave IPAs. If you want a classic pub experience (with great food) and fresh Pilsner Urquell, then you have to hit The White Horse in Fulham. From there, I'd hit The Rake in Borough Market for excellent small-scale local craft and great pies, and, finally, end up at The Lyric in Soho for that quintessential small pub experience in the heart of London with an exemplary beer list.
Cologne, Germany — Bryan Donaldson, brewing innovation manager at Lagunitas Brewing Company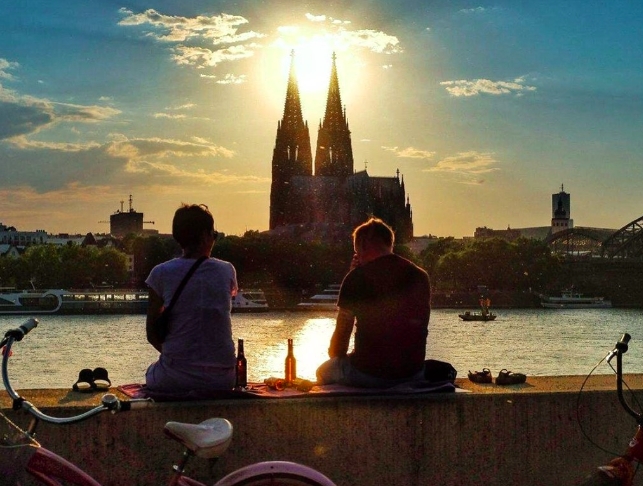 Visit Koln
The Beer City:
The classic (and in my opinion, best) beer city in Europe is Cologne. I think people should travel there this year and every year (followed closely by Brussels). The culture they have built around their beer style of choice, Kölsch, is truly amazing. There are serving rituals (but not over the top) and a lot of different producers putting their subtle spin on the beer style.
What To Drink:
Kölsch! Some might find it boring drinking only one beer style, but I find the ability to stop in anywhere and find a beautiful glass of beer that I know will be of high quality and especially refreshing is what makes this city so great for beer.
Plzeň, Czechia — Josh Bartlett at Learning to Homebrew
Pilsner Urquell
The Beer City:
The fair city ofPlzeň has a special place in my heart as the true birthplace of the Pilsner beer style. Light, crisp, refreshing, and sparkling gold, the pilsner is one of my favorite styles. While you're there, take a tour of the Pilsner Urquell brewery where the 'original pilsner!' is still made today.
What To Drink:
Unlike Prague, which has all the beer your could drink from all over the country, a stop in Plzeň is about one beer, Pilsner Urquell. There are few places better to drink that beer than at the source.
Brussels, Belgium — Zach Johnston, Drinks Editor UPROXX Life
Moeder Lambic Original
The Beer City:
This is the one city to go to if you're looking for an immersive beer experience in Europe this year. Between the mussels, pomme frites, and waffles, there's just a ton of great beer, especially lambic and gueuze (gentle barley/wheat beers with deep tart fermentation). The beauty of Brussels as a beer destination is that you can get iconic beer that usually costs a pretty penny in the U.S. at almost regular beer prices all over the city. That $50 bottle of gueuze might only be $6-$8 in Belgium. That alone is worth the trip. Add in the cobbled streets, excellent restaurants, and pastoral countryside (perfect for bike riding from brewery to brewery) and you have a must-stop destination for beer lovers.
What To Drink:
Brasserie Cantillon on Rue Gheude 56 is usually the first stop and a great one thanks to the old-world vibes and delicious beer. Moeder Lambic Original on Rue de Savoie 68 is the spot to hang out and drink amazing Belgian beers with and like locals. La Fleur en Papier Doré on Rue des Alexiens 55 has a unique charm and a long list of great pours to while away the days alongside classic Belgian beer-influenced dishes. And that's only scratching the surface.
Leipzig, Germany — Fal Allen from Anderson Valley Brewing Co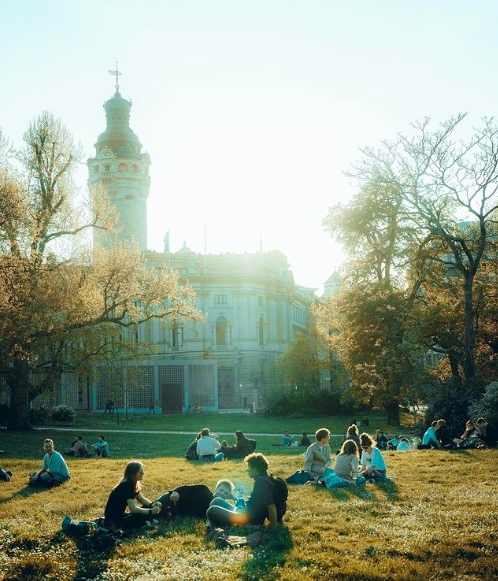 Leipzig Travel
The Beer City:
Leipzig, Germany is my pick because it is a hidden gem for beer. Sure, there are other more beer-centric cities in Germany, but Leipzig is a beautiful city with a long and storied history. Dating back to 1015, Leipzig is still a major center for higher learning and the arts. And then there is the beer. Leipzig is home to one of the major beer revolutions in beer history. It is where gose — a local wheat beer with salt and coriander that's lacto-fermented — became a drinking phenomenon in Europe and has caught the attention of the modern craft beer scene in the U.S.
What To Drink:
There are still several breweries in and around Leipzig that produce gose including Ritterguts, Bayerischer Bahnhof, and the famous home of gose's rebirth the Gosenschenke Ohne Bedenken. If you are a history buff or just want to drink some unique German beer then Leipzig is well worth the visit.
Dublin, Ireland — Chris Osburn, Senior Drinks Writer UPROXX Life
Diageo
The Beer City:
While there's no denying the appeal of some of the big beer cities in Germany, Belgium, and the Czech Republic, my go-to European beer city is Dublin.
What To Drink:
Clearly, the home of Guinness is a huge destination and worth the trip alone, but the city is also home to a ton of craft breweries like The Porterhouse Brewing Company, Rascals Brewing Company (grab some pizza while you're there as well), and Dublin City Brewing. Add to that the countless bars and pubs serving up pints, fish and chips, and bangers and mash if you're still on the fence about going to Dublin.
Munich, Germany — Dominique Trolliet, brewer at Wynwood Brewing Co.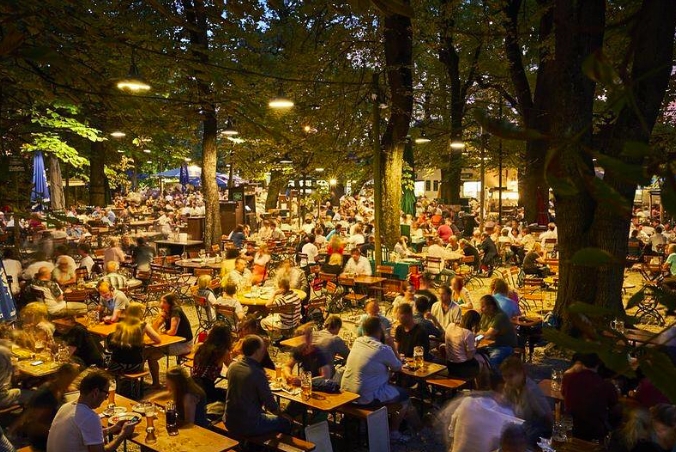 Augustiner Keller
The Beer City:
The obvious answer to this question is Munich, Germany. In September, Oktoberfest will take place over two, beer-fueled weeks. It's the mecca for beer lovers in a bustling city with gorgeous parks and seemingly endless beer halls.
What To Drink:
During Oktoberfest, beer festhalls include but are not limited to Paulaner, Hofbräu, Löwenbräu, and Hacker-Pschorr. Singing and clinking liters of beer with cheerful people at the tables to the right and left of you is an absolute blast. Up to 6,500 people in just one tent all singing and laughing together are definitely the makings for a good time. Oh, and then there is the beer. It's perfectly brewed, poured, and served as they have been doing for centuries.
[Ed. note: Augustiner Kellers (multiple locations) are one of the best experiences for beer in the city outside of Oktoberfest dates.]